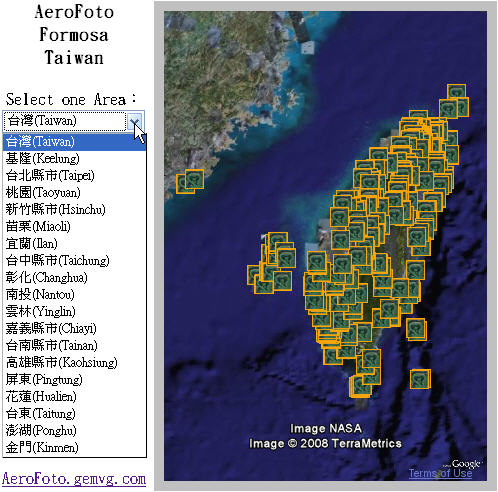 Since the new Google Earth browser plugin was released last week, I immediately tried to use this interface to display Taiwan aerophotos whick was taken by Chi Polin. Well, now you can click on the image above or click here, and enter the Browser to watch those hundreds of aerophotos in Google Earth.

I arranged different regions according to the counties. By clicking on the image, the screen will take you to the region. Of course, you can move on yourself. Just hover on a photo placemark will automatically pump up a description.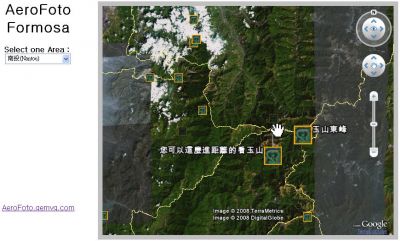 Click any placemark, there are four links in the balloon , as follows:
1) link to Chi's blog article.
2) aerophoto thumbnail, but after the click ,will fly back to Google Earth, because there is no PhotoOverlay function in Google Earth Plugin
3) link to Chi's blog.
4) link to aerofoto.gemvg.com.