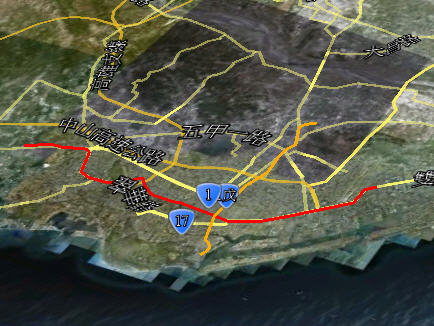 <press above image to enter web page>
Kaohsiung is the second largest city in Taiwan, with a population around 2.9 million, located in southwestern Taiwan. It is a center for manufacturing, refining, shipbuilding, and other light and heavy industries.
Urban Development Bureau of Kaohsiung City Government took a project of aerofoto for several years. When those photographs are enough, thereby they established a website of "great aerial view of Kaohsiung". Those photographs are open to the public to download.
With such a good resource, I can not help my desire to create. I make a photos tour controller. Press "Start" to start the 66 aerofotos tour. "+" for accelerate, "-" for decelerate, "||" for pause and you can zoom this photo, ">>" for next photo, "<<" for prev poto. Enjoy it!