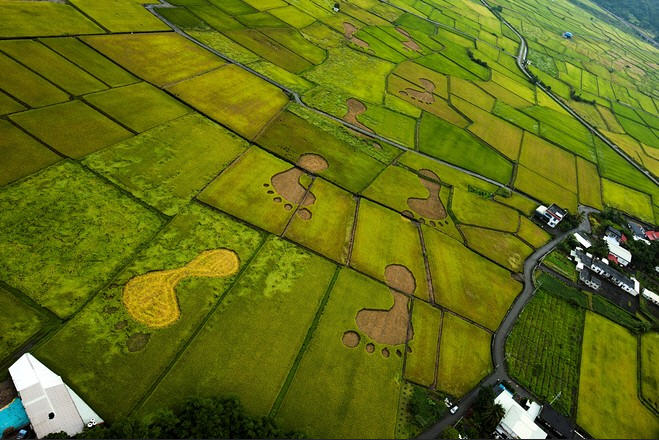 <press above image to enter web page>
My friend – Chi Po-lin, is a photographer with more than 20 years experience from the air. He had long wanted to make a movie based on his photographs, but for years it seemed like a far-fetched dream.That changed in 2009, when French photographer Yann Arthus-Bertrand released his aerial documentary "Home" on climate change and global warming. Three years later,his "Beyond Beauty-Taiwan from Above" documentary has just won the Golden Horse Award for best documentary. More details you can read this story in the Wall Street Journal.
Although most of us have not the opportunity to see "Taiwan from Above" as Chi, in order to allow everyone to experience Chi's air task, I made the simulation with Google Earth. I used two windows – one in, one out. The GPS route I got from Chi, which made one day in 2008. This trip started from Puli , then flew to Central Mountains , Yushan Mountain, Sun Moon Lake and then back, It is a 240 km long, 1 hour 32 minute flight time records.
Have fun!
[GEB reports]
Taiwan from Above